PHOTO NEWS FROM


For Immediate Release
 
Bringing Back the Buzz: Fidelity Makes Donation to Downtown Revitalization Project
 
The Downtown Revitalization Project (DRP) has received a substantial donation from Fidelity Bank (Bahamas) Ltd. as it moves forward with its goal of redeveloping and preserving the heart of the city. Making Bay Street a vibrant boulevard is a huge undertaking that will involve the building of a super marina, enhancement of the water front, the creation of spaces for art and culture to flourish and of course the preservation of historical sites and buildings.
 
While the DRP is indeed necessary to restoring the city of Nassau to its glory days of the 1950's and 60's when it attracted royalty, Hollywood glitterati and business magnets, it is a costly project. Unlike private developments, the DRP depends heavily on the contributions of corporate citizens like Fidelity to buy into the project and lend financial support.
 
A call Fidelity Bank was more than ready to answer. "There was no question on whether or not we were going to support the Downtown Revitalization Project. The impact it will have on Bahamian businesses and the ability of their owners and employees to support themselves and their families was reason enough," said bank president, Gregory Bethel.
 
Fidelity Bank (Bahamas) Ltd. is headquartered on Frederick Street, Downtown with branches throughout New Providence, Grand Bahama and Abaco.
 
Pictured at the cheque presentation on behalf of Fidelity Bank to the DRP representatives are (L-R) President, Mr. Gregory Bethel, Manager for Sales and Client Relationship, Mrs. Odia Gaskins and Mr. Charles Klonaris.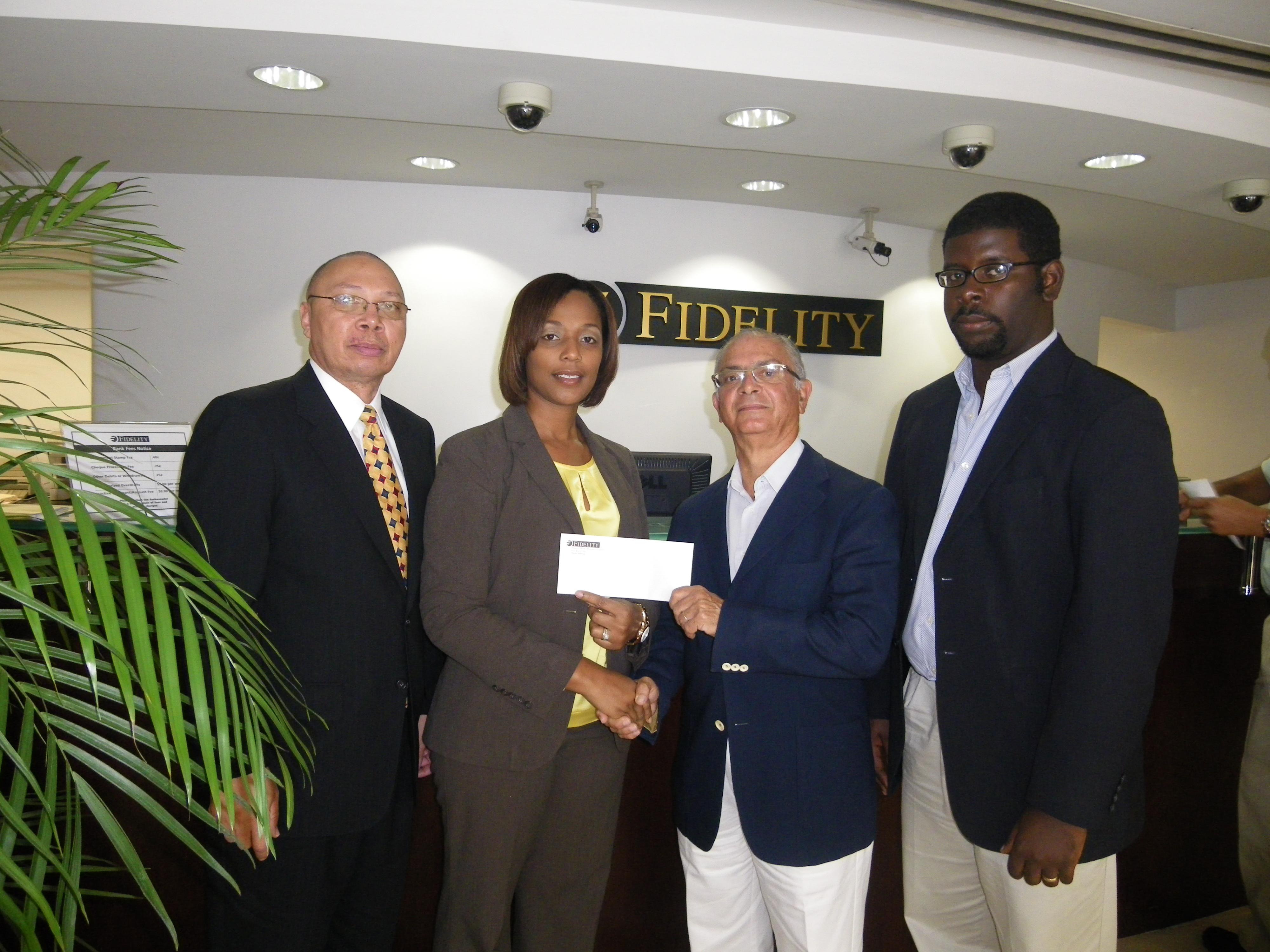 ---